The actor told a film symposium how much he loved the Communist Party, but in China, many said he was not worthy of membership due to alleged moral failings
Chan's comments were further proof to people outside China he is anti-democracy and is a cheerleader for Beijing's crackdown on Hong Kong
Q: What are Jackie Chan's best movies?

Q: How did Gordon Liu come to be the star of The 36th Chamber of Shaolin (1978), directed by Lau Kar-leung?

Q: What did A Touch of Zen star Hsu Feng think about the Palme d'Or that her film won at Cannes?
Q: Jimmy Wang Yu excels as the lone hero in a martial arts film inspired by the 1967 Hong Kong riots. What was the movie?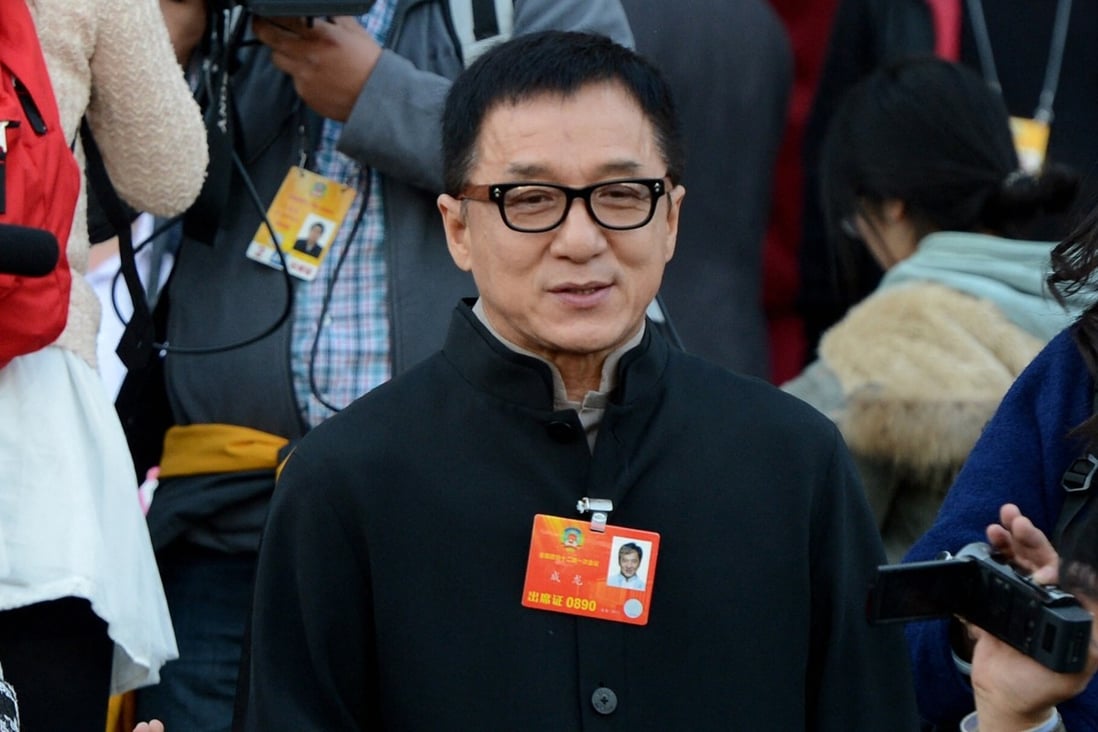 Hong Kong star Jackie Chan leaves the opening session of the Chinese People's Political Consultative Conference at the Great Hall of the People in Beijing in March 2013. Photo: AFP
Martial arts legend Jackie Chan has expressed his admiration for and desire to join the Chinese Communist Party, but some Chinese people have said he is not welcome. Many have said on social media that he has cheated on his wife and that his son has used drugs, both of which would disqualify him from membership.
Chan expressed his interest in membership at a symposium organised by the China Film Association last Thursday in Beijing. In a video published by M Video News, an outlet under state broadcaster Central China Television, Chan told a crowd of attendees at the symposium that when he's abroad, he often says that he's "proud of being Chinese".
"I also envy that you are Communist Party members, I think the Communist Party is just great, what the Communist Party says, what they promised, will always be delivered within a few decades," he said.